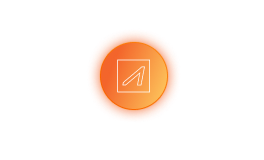 Install and Run Azion CLI
Get to know about Azion's command-line interface, its possibilities, and its uses.
Tutorial
4 minutes
Azion CLI
Find in the video below a quick explanation of how to install and run Azion CLI:
The Azion Command-Line Interface (CLI) is an open source tool that enables the management of services offered by Azion using a terminal. Using the CLI, you can create and manage services such as Edge Functions and Edge Services, as well as the provisioning of Flareact and Next.js applications. The Azion CLI enables you to:
Manage Azion products.
Create automation using scripts or CI/CD (Continuous Integration/Continuous Delivery) pipelines.
Provision multiple services that make your application up with few commands.
Manage your Azion settings as code.
Azion CLI Download Link
Azion CLI Commands Azion CLI Wiki
Would you like to know what else you can do with Azion CLI?
Show your interest below:
Reference: https://www.azion.com/en/documentation/products/cli/overview/